You can't deny it anymore; summer is really gone and fall has officially arrived. Not only does this mean that it is time for a brand-new wardrobe, but it's time for a whole new makeup routine. To make the transition easier, here are my top five makeup essentials for fall. They are absolutely necessary to get you through the colder months!
Hydrating primer
A good makeup look starts with a good base underneath the makeup. Throughout the colder months, our skin tends to get drier and look a bit dull. Putting on some highlighter will give you a nice glow, but I have found that the best way to get that perfect "lit from within" glow is by starting with a hydrating and illuminating primer. This will show through your foundation and leave your skin with a healthy glow.
.

Bronzer
As we all know, it's rare to see the sun in the winter, so our summer tan will probably be fading quickly. Applying a bronzer is a very good way to keep up your tanned look in the winter months. Instead of contouring, use a big powder brush and apply the bronzer in a 3-shaped motion, going from right below the cheekbones to your temples and hairline and also to the jaw line. By using this technique, you will get an all-over bronzed look.
.
..
Bronze eyeshadow
My favorite fall eyeshadow look is definitely a captivating bronze smokey eye. Apply a shimmery bronze eyeshadow all over the eyelid and blend a slightly darker brown shade into the crease. Smooth it out with a blending brush, apply some dark brown or black eyeliner, and then apply some mascara. Your autumn-appropriate, bronze smokey eye is ready to go!
.
.
.
Dark red lipstick
No fall makeup look is truly complete without the perfect dark red lip. Of course, every skin tone calls for a completely different shade of red, so try to find the perfect shade that complements your skin tone. For fall, I also recommend opting for a matte shade, which I think looks really beautiful on the lips for the colder months.
.
Deep burgundy nail polish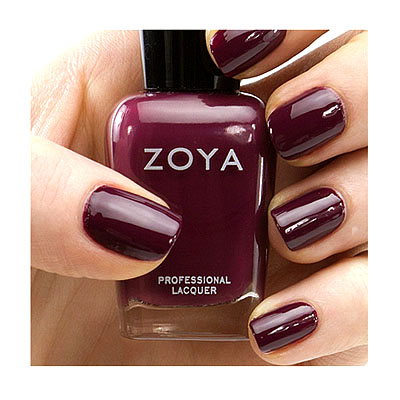 Technically, this is not a makeup product; but, in my opinion, burgundy nail polish is an essential for fall. A deep burgundy nail polish gives your entire outfit a finishing touch, and it will match perfectly with the darker colors of clothing that you will probably be wearing more often.
.
.
.
.
.
.
I hope these makeup tips and essentials will make the colder months a bit more bearable and, of course, a bit more fun. Happy fall!