Five More YA Books You Should Be Reading This Summer
Couldn't get enough of our first five summer reading recommendations? If you've still got time on your hands after reading those great books, why not take a look at five more fantastic reads to get lost in during these long summer months?
1. Take Back the Skies by Lucy Saxon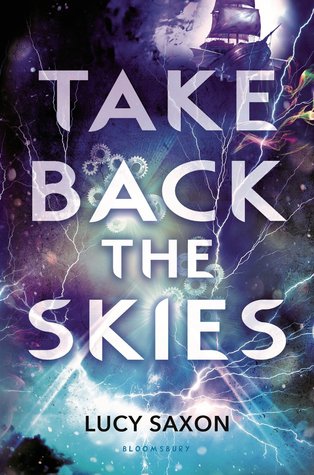 Catherine Hunter is one of the privileged on the isle of Anglya: she has luxurious clothes, plenty to eat, and is protected from the Collections which have ravaged families throughout the land. But Catherine longs to escape the confines of her life before her dad can marry her off to a government brat and trap her forever. So Catherine becomes Cat and stows away on the skyship Stormdancer. As they leave Anglya behind and brave the storms that fill the skies around the islands of Tellus, Cat's world becomes more turbulent than she could ever have imagined, and dangerous secrets unravel her old life once and for all . . .
Take Back the Skies is a thrilling steampunk adventure; perfect for a young teen audience because the author is a teenager herself. It's one of the most memorable books I've read this year. With its great plot and its twists you won't see coming, it's bound to inspire you. What's more, it's the first book in a series of six, so you'll have plenty of sequels to look forward to!
2. The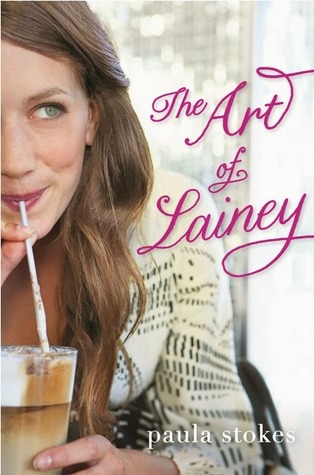 Art of Lainey by Paula Stokes
Soccer star Lainey Mitchell is gearing up to spend an epic summer with her amazing boyfriend, Jason, when he suddenly breaks up with her — no reasons, no warning, and in public no less! Lainey is more than crushed, but when she stumbles across a copy of The Art of War, she's sure she can use the book to get Jason back. So Lainey channels her inner warlord, recruiting spies to gather intel and persuading her coworker Micah to pose as her new boyfriend to make Jason jealous. After a few "dates," it looks like her plan is going to work! But now her relationship with Micah is starting to feel like more than just a game. What's a girl to do when what she wants is totally different from what she needs? How do you figure out the person you're meant to be with if you're still figuring out the person you're meant to be?
If you're craving a sweet contemporary romance, The Art of Lainey is for you. There's more than meets the eye to Lainey, however; this book is about more than just winning back an ex-boyfriend. It's about finding yourself and realizing that maybe you don't need everything you thought you did. It's about being strong, making mistakes, and embracing what it means to be a young adult figuring out the world.
3. The Prince of Venice Beach by Blake Nelson
Robert "'Cali" Callahan is a teen runaway, living on the streets of Venice Beach, California. He's got a pretty sweet life: a treehouse to sleep in, a gang of surf bros, a regular basketball game…even a girl who's maybe-sorta interested in him. What he doesn't have is a plan, but all that changes when a local cop recommends Cali to a private investigator who's looking for a missing teenager. After all, Cali knows everyone in Venice. But the streets are filled with people who don't want to be found, and when he's hired to find the beautiful Reese Abernathy, who would do anything to stay hidden, Cali must decide where his loyalties truly lie.
The Prince of Venice Beach has to be the coolest summer release I've ever seen. It reads like a movie; it's got sunshine, skateboards, and… private investigation?! Blake Nelson's new novel is certainly unique and satisfies the call for more male protagonists in YA, having a main character who's larger than life yet has secrets of his own.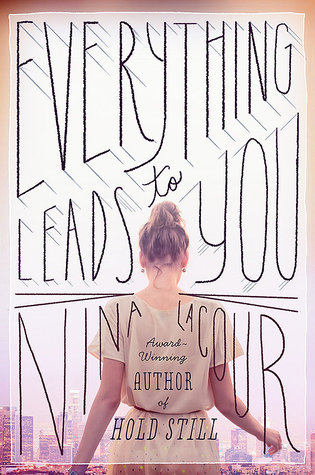 4. Everything Leads to You by Nina LaCour
A wunderkind young set designer, Emi, has already started to find her way in the competitive Hollywood film world. She's a film buff and a true romantic, but her real-life relationships are a mess. She has desperately gone back to the same girl too many times to mention. But then a mysterious letter from a silver screen legend leads Emi to Ava. Ava is unlike anyone Emi has ever met. She has a tumultuous, not-so-glamorous past, and she lives an unconventional life. She's enigmatic, and she's beautiful. And she is about to expand Emi's understanding of family, acceptance, and true romance.
Everything Leads to You is a sophisticated but heart-wrenchingly honest tale of teenage romance. It features LGBTQ characters every reader can relate to and is set in a world of film and fame that you'll adore. All of Nina LaCour's characters have a goal and a passion; they're brought to life with drive and focus as well as intellect and humor. Some of the best books you can read in the summer are about people discovering who they are, and Everything Leads to You is no exception.
5. Heir of Fire by Sarah J. Maas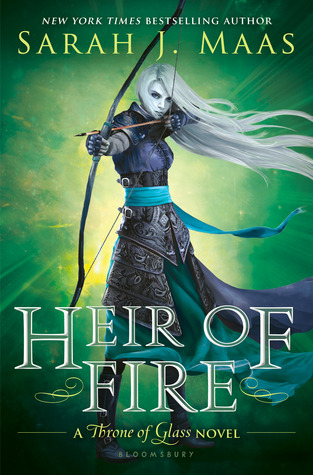 Lost and broken, Celaena Sardothien's only thought is to avenge the savage death of her dearest friend: as the King of Adarlan's Assassin, she is bound to serve this tyrant, but he will pay for what he did. Any hope Celaena has of destroying the king lies in answers to be found in Wendlyn. Sacrificing his future, Chaol, the Captain of the King's Guard, has sent Celaena there to protect her, but her darkest demons lay in that same place. But while Celaena learns of her true destiny, and the eyes of Erilea are on Wendlyn, a brutal and beastly force is preparing to take to the skies. Will Celaena find the strength not only to win her own battles, but to fight a war that could pit her loyalties to her own people against those she has grown to love?
Heir of Fire is scheduled for publication just as summer draws to a close, but there are two other books — Throne of Glass and Crown of Midnight — as well as four prequel novellas already out there in the wild, so why not use the next few weeks to catch up on this incredible series? Celaena Sardothien is  fearless, ruthless, and totally unapologetic, fighting to find her place in a searing and complex world; it's dangerous and yet utterly enthralling. Sarah J. Maas is a master of her craft, and once you pick up this series, you won't want to let go.
So there you have it: five more brilliant books you won't regret reading this summer. What do you think of our choices? Are there any summer 2014 reads you think deserve a place on our list?